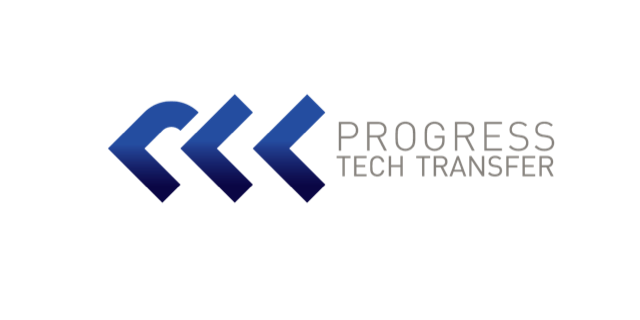 Progress Tech Transfer is a venture capital fund specialized in investments in early stage startups and proof-of-concept. Progress Tech Transfer invests in technologies for sustainability: energy, green chemistry, environment; smart & new materials; foodtech and agritech from the research of Italian universities, public research organizations, startups and spin-offs and visionary entrepreneurs. The strategic advisor of the fund is MITO Technology, a company active in the exploitation of the outcomes of research and strategic management of intellectual property.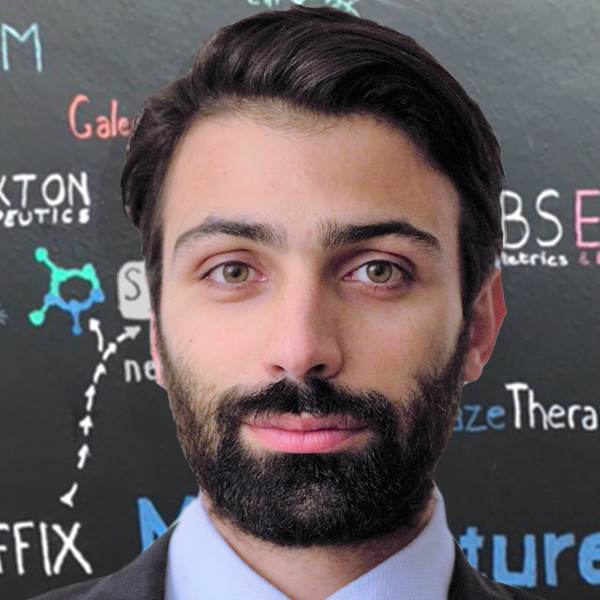 Leonardo Massa
Investment Manager
Leonardo has an MBA from the Collège des Ingénieurs, previously he obtained a M.Sc. degree in Nanotechnology Engineering from the École Centrale de Lyon and INSA Lyon. Leonardo is now part of the Venture Capital team of Progress Tech Transfer and works as Investment Manager within MITO Technology. An investor and experimental technology enthusiast, Leonardo focuses on identifying, developing and executing business opportunities that have the potential to be disruptive and help solve tomorrow's grand challenges.
What do you think is the role that universities can play within the world of innovation?
Le università sono uno dei primi centri dove parte l'innovazione all'interno della società: al semplice trasferimento della conoscenza che l'università genera tramite brevetti, licenze, pubblicazioni si è unito un meccanismo che ha facilitato la nascita di spin off universitari per costruire delle imprese. C'è ancora del margine di miglioramento sotto l'aspetto sociale ovvero non prendere in considerazione solo gli aspetti tecnologici, ma lavorare anche su quegli aspetti che riguardano l'imprenditorialità, la tutela della diversità e l'inclusione. È necessario aumentare il più possibile le interazioni tra le università e il mondo esterno, mettendo a valore le collaborazioni con terze parti. Questo contribuisce alla creazione di una cultura, di un pensiero, alimentato sia ì dalla ricerca e che da un potenziale end user, creando un loop. Inoltre, dentro alle università bisogna incoraggiare la collaborazione per creare lo spirito imprenditoriale a livello più giovane. Normalmente, gli studenti sono sempre molto focalizzati sugli esami; ad oggi ci sono poche attività per promuovere l'imprenditorialità a 18-20 anni. Al momento ci sono molte realtà che stimolano queste dinamiche ma sono nate principalmente dalle esigenze degli studenti e non da uno stimolo portato dall'università stessa. Ci sono i diversi hub con degli acceleratori universitari, o uffici dedicati ma non so se questo stimolo colpisca attualmente le fasce più giovani o meno. Questo sarebbe un aspetto di innovazione fondamentale.
Do you think innovation is more related to a concept of a brilliant insight or an in-depth research process?
These two factors are interconnected; they cannot be mutually exclusive. After gathering a multitude of data and information, the phase you called in-depth research happens, then we can rely on our instincts. Without relying on one's instinct or intuition, it's not possible to stand out from the crowd that holds the same data, the same information, the same models and is likely targeting the same market as me. Only the genius of intuition can lead to distinction. Processing information should be a methodical process of research but how you reprocess it will make a difference in positioning you against others who will have collected the same data.
Talking about your fund, Progress Tech Transfer, development and technology transfer are central to your activities. Startups often aim to create particularly ambitious solutions, but what do you think is the best way to quantify the technological value of an innovative solution?
It depends first on the stage the technology is at, you can measure the impact that is generated initially by starting with what are the supporting and enabling technologies that make an innovation exist and work. Then, you ask yourself what new technology can bring to modern-day life, how likely it is to create an entirely new market versus an innovation that fits into an existing market. It's not easy to quantify it in an absolute way, technological value is measured by the impact of adoption, the impact of market revolution and the ability to simplify processes or replace existing products by making them obsolete. Technological value is particularly evident when there is a technology shift, for example from gas lighting to electric lighting. If one technology is no longer used in favor of another, it means that an innovation has created a benefit from many points of view that has allowed it to prevail.
Is there a common thread linking all the projects you have decided to invest in so far and what is the typical startup that usually attracts the attention of your fund?
At Progress Tech Transfer, we invest in technology projects that are geared to have an impact based on the UN's 17 Sustainable Development Goals, so these are applications of emerging technologies that aim to provide a positive impact for the environment, for humanity, for biodiversity, promoting a transition to a more sustainable future. Beyond these considerations they must be early stage realities, and have a link with the Italian academic world.
For a long time the Sustainable Development Goals of the UN have been presented in a very abstract way, as if they were almost philosophical principles or something out of time that sooner or later someone would have to achieve. Lately they are becoming, instead, a real vademecum of concrete objectives for realities that invest and consequently a real guide for those who want to collect investments. So even from a financial point of view, have they really become a common goal to be achieved?
Obviously, one cannot make purely economic reasoning divorced from reality, so it is necessary that financial objectives are aligned with sustainability objectives and go hand in hand. There have been mindset shifts, even before than concrete changes, in people's behaviors that have become more sensitive to a range of issues that have brought about a change that has also impacted the financial environment. This wave of new goals is not fully quantified with specific metrics by the United Nations because their spectrum of action is very broad indeed. As of this spring, the European Union has put in place rules that regulate the fast-growing sector of sustainable finance for the first time, facilitating compliance with the climate goals of the Paris Agreement and the EU's commitment to adopt the UN's 2030 Sustainable Development Goal.
Do you think this impact focus is more about ethics or more of a long-term reasoning dictated by the analysis of a trend towards which the whole world is moving and to which we must necessarily adapt?
I believe that quantifying the environmental and/or social impact that an investment will generate is becoming standard practice and will become more and more so. The way I personally see it, both conditions apply: I don't want to fund projects that have a negative impact. In the past there weren't enough tools and realities that could facilitate certain sustainability-oriented technological processes as there are today. Now everything related to these issues has scaled incredibly. As of today, we're in a moment where there's been a strong technology push that has allowed us to make this shift towards long-term impact.
For a digital reality or one with fairly simple hardware, you follow the MVP-prototype chain, collect metrics from the market and go to investors. But how do you present a particularly complex technology to investors?
In my industry, scientific articles or academic research that have tested or theorized the proposed solution with the technology you are presenting can be helpful, so-called expert opinions are essential to understand what you are going to introduce in an industry. It is also important that there is an opportunity to protect the innovation with a patent, to defend it against threats of copycats.
What support do you offer to the selected companies?
We try to establish a relationship of synergy from the beginning, our philosophy is that investors are a resource for the founders, not merely financial. Usually we have a member of our group who is dedicated to each project in which we invest and who takes care of keeping the collaboration with the founders alive.By aggregating the experience, knowledge and network of Progress Tech Transfer members we act and support every aspect of the initiative. The Progress Tech Transfer team is very diverse and includes lawyers, intellectual property experts, former engineers, business experts, allowing for support to the startup, if required, in different areas. In this way we can certainly provide an important contribution in which we are also supported by some partners and by our network. For very early realities we try to support them to advance the technological stage, we can also organize testing phases thanks to our network of companies and industrial partners, while for the more advanced and structured ones the type of contribution varies depending on the entities and needs. We want to be ready to support our founders to free them from some operational practices and allow them to focus on goals that are useful to grow the company, the team and to improve the technological level of the final product.