Plug and Play is one of the largest early-stage VCs in the world with over 200 investments per year, operates globally by investing in all sectors of the economy in visionary, reality-changing founding teams with a positive global impact. In addition, Plug and Play is the world's largest innovation platform with over 40,000 startups with which large companies collaborate in open innovation projects in over 35 cities around the world.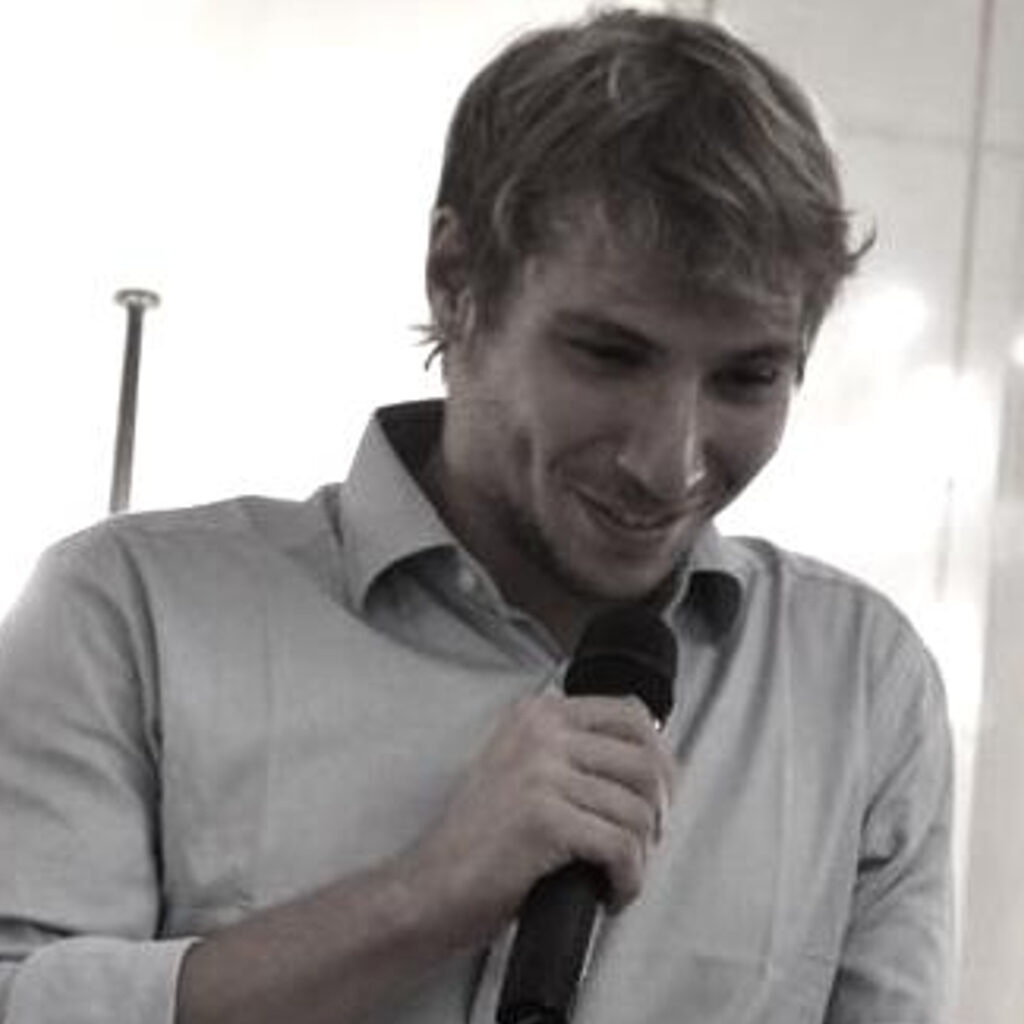 Leonardo Rocchetti
VC Investor
He is part of the investment team of Plug and Play Ventures and is involved in Open Innovation projects with the largest corporations in the Smart Cities sector (Mobility, Energy, IoT & Real Estate). He graduated in Management Engineering in Turin with an MBA at the Collège des Ingénieurs and is passionate about innovation, economics and politics. Great lover of windsurfing and adventurous travels, he is looking for visionary entrepreneurs to solve the key problems of our planet and society.
Plug and Play operates globally, what are the main differences between the innovation ecosystem in Italy and the global scenario?
There are many differences of various types. First of all, we Italians are a little bit patriotic also as far as innovation is concerned and we would like to see our country a little bit like after World War II also in the world of startups, but unfortunately from this point of view Italy is not in the top positions. There are many Italians who have gone around the world to launch their startups, for example in London, where it is estimated that there are about 100,000 Italians who are trying to launch or have launched their own business. Over the past 10 years there has been a great run-up in what are the global innovation ecosystems in our country. However, this is in danger of being thwarted by what has been the impact of covid: there has been a very significant drop in GDP that may have permanent effects on the innovation ecosystem in general.
In the last 10 years, the government has done several things to improve the situation, such as the Italian Startup Act, which actually created prerequisites, through a plan of incentives, for the creation of innovative startups, so much so that we now boast about 11,000 startups. Recently, the investment by CDP Venture Capital of 1 billion within the innovation system will certainly bring other advantages. Despite this, at the level of government support we are far from other European realities, such as France which has launched a 4 bn plan to support innovative startups.
From the corporate point of view, many companies have developed different projects, for example Microsoft that has launched a 1.5 billion investment plan in our country, NTT Data in Calabria, or Apple in Campania with the Academy. It is clear that this will help to feed the innovation system.
At the moment we have about 11,000 startups in Italy, with Lombardy leading the way with more than 3000 startups and Lazio following with 1300. Those who live the world of innovation in Italy know that this number is a bit distorted by their legislative definition, as it refers to innovative components that do not reach international standards for what we call startups. Maybe there are some very competent innovative companies but not what one expects to see from the startup point of view.
The situation in the last 10 years has improved and our ecosystem is growing. The year 2021 brings us perhaps to a turning point within the international ecosystem, with roughly 636 million investment as of June 1, already surpassing what were the 2020 figures and substantially with far fewer deals, roughly 111. This gives us a signal of the magnitude of the growth of our ecosystem and also its resilience to the COVID-19 situation. In general, even from the point of view of the size of the investment, we can see that the deals have improved, the median investment has risen, close to one million, and this gives us hope that our realities are growing, are going to more and more advanced stages and can then manage to cross what are the national borders. This has always been a problem in our ecosystem, which historically has always been afraid to go outside, to be ambitious and take our skills abroad, but indeed we are approaching a turning point from this point of view as well.
Compared to European and American ecosystems, the Italian situation is still lagging behind. In 2020 in the UK, total investments reached 13 billion, of which 9 billion only in London, which is far from the Italian leading ecosystem which is Milan with 37 million. Germany and France are chasing with the first one exceeding 6 billion of invested funds and an annual growth of 10% and France that is approaching and growing fast with 25%. Italy is doing well from the point of view of growth with +33% per year, from 2019 to 2020, and this gives us a sign of hope and positivity because, although we are not the frontrunners, as there is Ireland with a 73% increase and Austria with 60%, the numbers are definitely positive.
The problem is that within our ecosystem the magnitude of the startup plays a very small role compared to the economy in general; the funds collected compared to the national GDP are 0.1%, while in more mature ecosystems such as the U.S. they are at 3.5%, in China they are 1.5% or even in Europe where the average is 0.5%. This still shows us how our ecosystem is struggling to reach international levels. In particular, the most surprising comparison is with Silicon Valley: Europe has historically invested 125 billion or 0.53% of European GDP, while in Silicon Valley the investment has been 304 billion, representing 60% of California's GDP. Europe has a total of about 700 scaleups against Silicon Valley which has 6500 alone.
In conclusion, the signs are still very positive and if we can keep the talents and companies in Italy, like the recent news of Depop, we can succeed in taking the challenge.
Is the worldwide interest in startups a phenomenon that follows trends, or is it something that will become more and more consolidated in the future? In Italy, in the last few years startups have gone from a Californian myth to the heat of the moment. Is this kind of approach something that will last or is it just a temporary bubble of interest?
In my opinion, the startup era is not over, we will have more of it for a while, however it is transforming.
The interest in startups is first and foremost public policy, i.e. governments are paying close attention to this economy, which is estimated to be worth $3 trillion globally. First of all, governments pay particular attention to job numbers, and there are several related reasons to target the startup economy, listed by a report from Startup Genome:
There is a very instructive report on the number of net job creation by companies with 0-5 employees compared to larger companies. Indeed, the number of jobs created in smaller companies is higher than in traditional corporations. It is estimated that in December 2019 the annual growth of jobs created by startups was close to 10%, compared to that of corporations which was around 1%. So startups are the main drivers of job creation, and this is an important fact that governments pay close attention to.
Startup-related jobs cost much less to save from a public policy perspective.
Creating one high-tech related job results in the creation of 5 more jobs within the economy.
Since 2011, the only jobs that have grown as a result of the financial crisis have been in computer science and high-tech.
For these reasons, governments are taking great care in nurturing this ecosystem.
As for why it's transforming, first of all we've lived through three eras: the first was the era of the web until 2006 when anyone could launch their own business easily through a computer and a web page. The second was the age of the smartphone, where services were created and delivered through apps for the devices in our pockets. Now during the third era, however, creating startups is much more complicated because the knowledge required is much more complex as systems are harder to code and involve the interaction of more stakeholders. For example, to build artificial intelligence you need a high level of specialization.
Another very interesting point of view is that of interest rates: in recent years, financial organizations are moving in search of returns, because basically interest rates have fallen, and therefore there has been an approach to venture capital to go in search of new types of investments that are more profitable. This has led on the other hand to a multiplication of entrepreneurial projects but without an effective conversion into successful startups.
In my opinion, the world of tomorrow belongs to technology and we as people and as venture capitalists have to think about the impact that these technologies will have in the future. In terms of whether this will continue into the future, the question becomes, as everyone has approached the world of venture capital and investments have grown infinitely, will these companies have the ability to give the return on investment they hoped for? In my opinion, some of the current valuations are very high and we are all wondering what the outcome of this phenomenon will be.
Is there a common thread that unites all the projects you have decided to invest in and what are the elements that Plug and Play most values when deciding to invest in a startup?
First of all, we are an early stage investor covering from pre-seed to series A generally and we say that our common thread is the fact that we look for investments that can be strategic. We position ourselves generally as a global investor due to the fact that we have over 35 offices around the world and great relationships with Fortune 500 companies. Our network of companies means that we can provide this value to companies in our portfolio and within our innovation platform, allowing our startups to partner directly with these large companies, with a privileged relationship.
From the point of view of what we look for, ours is a maniacal search from the point of view of the team, which must be visionary, with communication skills, who understand that the idea alone is not worth anything but that execution is everything and who have the desire to bring their solution to impact society, with a strong motivation. That's what we are primarily targeting.
What kind of relationship do you establish with the companies you invest in?
The companies in our portfolio are companies that to all intents and purposes are part of the Plug and Play family, and the relationship we establish is one in which we try to help and support them through our ecosystem, involving them in our programs and in our relationships with our corporate partners. Then, since Plug and Play is a VC that has channels a little bit everywhere in the world and invests annually in about 150 startups, it is able to offer support also from the fundraising point of view because it has developed a network of relationships also with other venture capitalists, which allows it to put the various startups in touch with the right investor for them at that moment.
What is the best way for a startup to connect with you?
I think the value of Plug and Play is that there are a lot of very helpful people inside the company, so you can get to us easily. You can write to us on LinkedIn, or between connections and events you don't have to be afraid to show up and present your idea. I'm the first one who very often waits for some startups that I liked to go into the fundraising phase, which I may have known previously when they were not yet ready to receive funding.
What is the right time in the life of the startup to come to you?
We invest in startups that are at a very early stage, where you only have a product that has just come out of the embryonic phase, which is starting to show the first signs of traction. It is clear that the further back you go from the point of view of maturity, the higher the market risk and the more clearly the bet is on the founder. Generally, what we look for when they are in more advanced stages are signs of traction. By seeing signs of traction we can see that the product is working, and therefore the market risk is lowered and investors are more receptive.
What is your personal relationship with the city of Turin and how do you think the city can evolve in the future?
I spent several years of my life in Turin, I did my studies there and I think it left a lot of footprints on me, and so for me it's a very special city and I definitely believe in the Turin innovation ecosystem.
Until 2019 there has been a growth of the Turin ecosystem, then covid hit very hard in terms of funding and number of deals. In general Piedmont and Turin can focus on some big pillars. The first is manufacturing, industry 4.0 in which Piedmont leads together with Emilia-Romagna for the number of 4.0 devices within their companies. Plus, within the Turin ecosystem there are important points of reference from the point of view of talent, such as the Polytechnic. Then we have green chemistry, in which Piedmont has more employees and more companies than other Italian regions.
In general, Turin has succeeded over time in transforming itself from what was the hub of Italian manufacturing to a more modern and international city, and this can also be seen in Turin's smart city level index, which is just behind Trento, and in general also enjoys an infrastructural network of telecommunications and sensors that is actually advanced compared to the Italian panorama. There have been many transformation processes: there is Digital Innovation Hub that has managed to create 960 companies, then the arrival of Techstars that helps attract capital and innovative startups. In general, the city is making big steps forward. It's recent news that Intesa Sanpaolo's Innovation Center has created an agreement with Startup Genome so that Turin's ecosystem can grow.
A serious problem for Turin is the level of unemployment, especially for people with high skills, and the world of startups and innovation could lead to a new revitalization of the city. Then, from a personal point of view, Turin should be a little more courageous in trying to attract capable, talented and curious people, making it a place for young people, where ideas can be exchanged. This mix can make Turin emerge again as it did in the past.