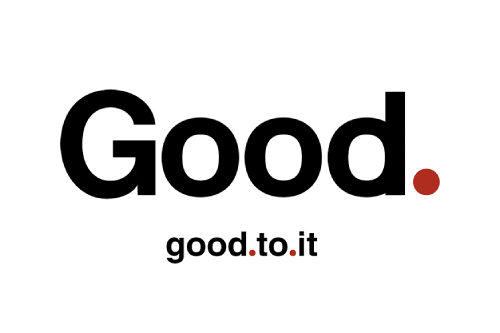 An algorithm that calculates and delivers the best combination of meals, based on one's physical characteristics and preferences. This is Good.to.it. How does it work?
You just have to enter your parameters, such as the goal you want to achieve, age, weight, height, gender, and level of physical activity.
Thanks to these, the algorithm calculates the specific needs of each person and chooses the best combinations, among the hundreds of thousands possible.
The calculation is based on G-Boxes, which are pre-cooked meals consisting mostly of a single source of macronutrients, which allows the algorithm to be effective in the combination of them.
All G-Boxes always follow the seasonality of the ingredients and are packaged thanks to a technology called protective atmosphere. With this technology, the same food that would last one day in the fridge, lasts 15 days.
You don't have to go grocery shopping, you don't waste time cooking, you meet your needs and after 1 minute in the microwave the meal is ready.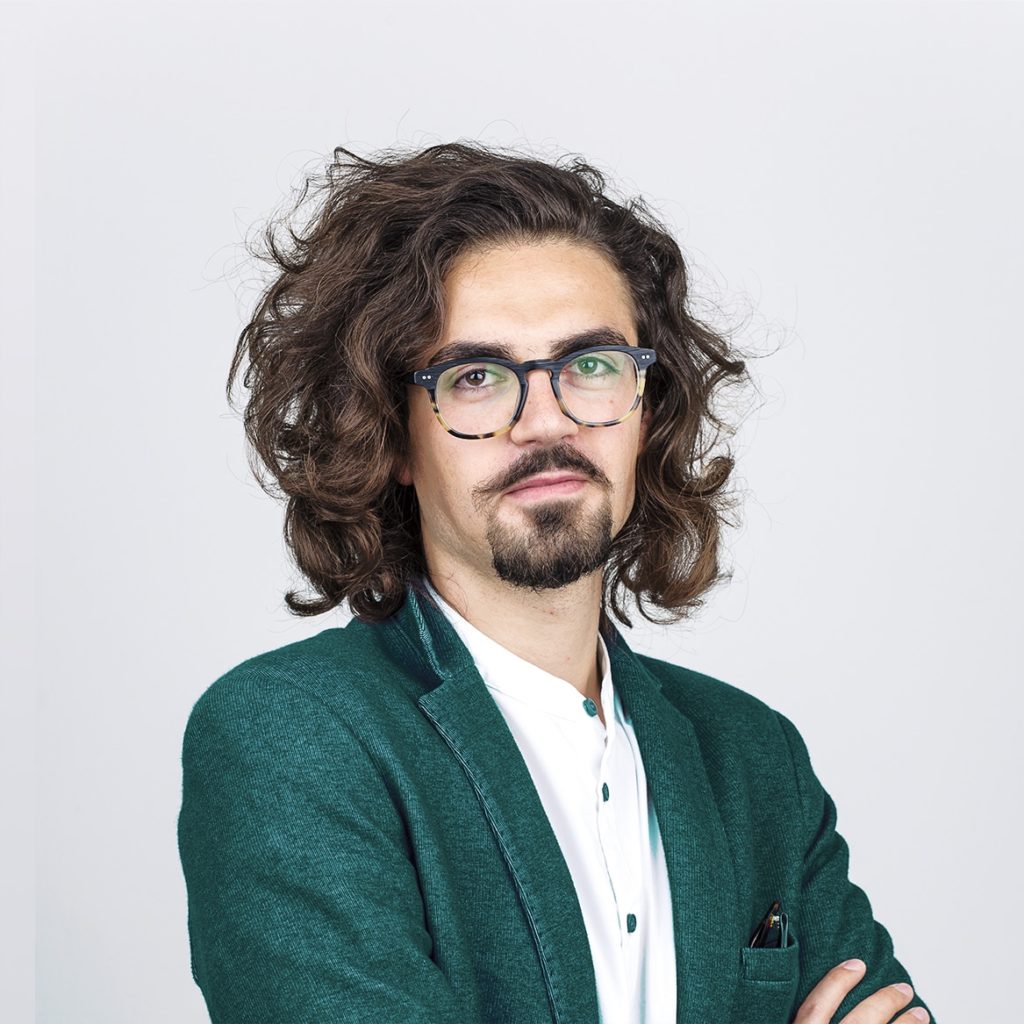 CEO
Architect graduated with honors from the Politecnico di Torino, with expertise in the field of motion graphics and video and audio communication. As part of various programs on Innovation and Startup, he develops and implements soft skills and acquires expertise in various areas of business management, from marketing to financial management. He also comes into direct contact with industry leaders and leading universities. During his academic career he collaborates as a teaching assistant of the course "Economics and Organization of Design" for the Master of Science in Architecture Construction City, where he deals with cost management and financial mathematics.
He lives part of his university life in the residences of merit network, the Collegio Universitario R. Einaudi in Turin and is in direct contact with representatives and managers of the entrepreneurial and innovation scene in Turin, such as, among others Talent Garden, "Talenti per l'impresa" (Fondazione CRT), Startup Grind, SEIplus and all the resulting network.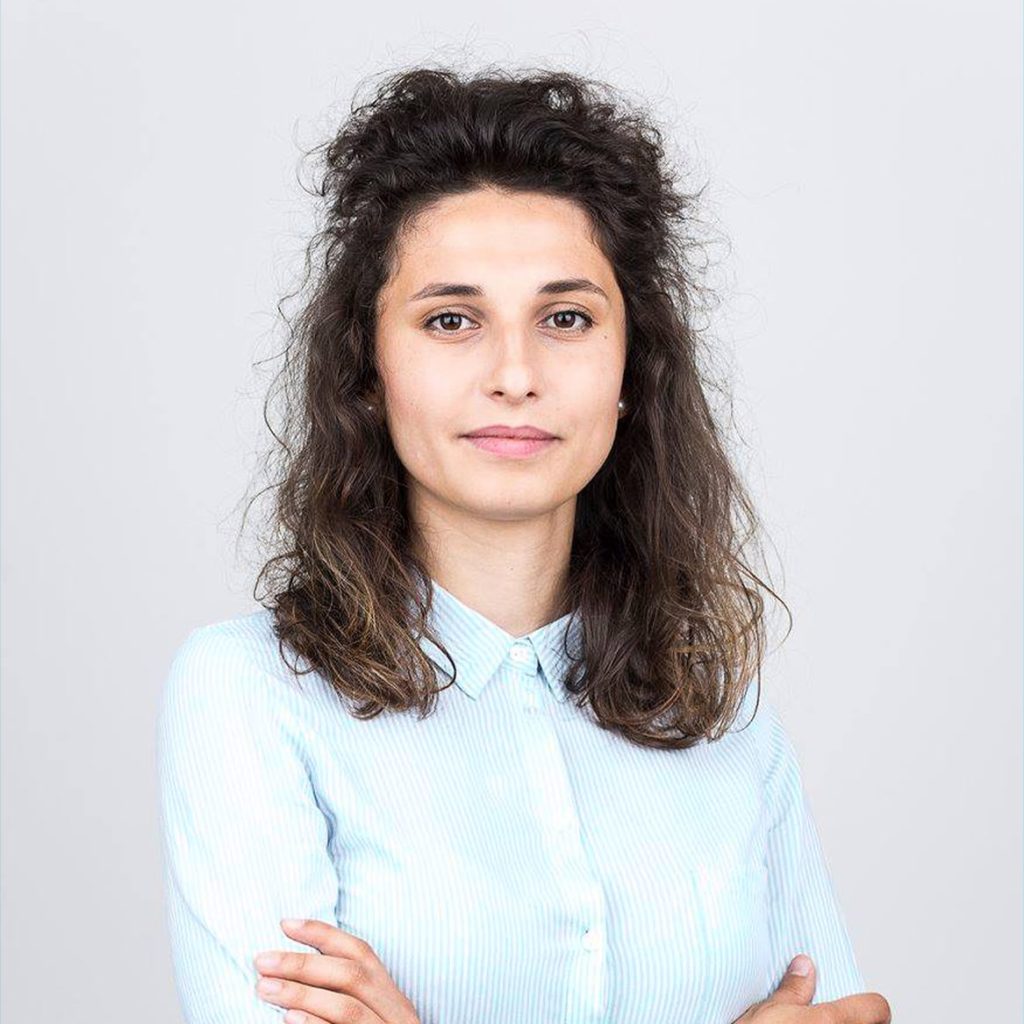 CNO
Thanks to her degree in Dietetics, and through her internship in a hospital, she acquires skills in the health-nutritional field. These skills were strengthened during the work period at the Roero Medical Center outpatient clinic. With a master's degree in Food Science and Human Nutrition she deepens her knowledge of the more chemical-biological aspects of food. She then continued her studies in the technological-industrial field with the 2nd Level Master's Degree in Food Science and Technology for Human Nutrition - Michele Ferrero. Thanks to the Ferdinando Rossi School of Advanced Studies (SSST), attended throughout her university and working career, she deepens all areas of scientific and humanistic knowledge. Finally, the participation to the project "Talenti per l'Impresa" of Fondazione CRT and to the project "Open PMI" of Sellalab allow her to develop competences in innovation. Currently, she is part of the team of Good.to.it, she deals with scientific popularization and she is CEO of an innovative startup with a vocation for circular fashion.
How was your startup project born and why did you decide to become startuppers?
Elena: Both Simone and I participated in Talenti per l'impresa, a one-year training course focused on startups and innovation, promoted by Fondazione CRT. One of the ideas selected to be developed was that of Good.to.it, proposed by Simone, and so our startup was born. At the beginning I was part of another team, but I always followed the project with interest. Once I finished the Talenti course I saw that the guys from Good.to.it were carrying out the project with enthusiasm and so I decided to join them. Contrary to what is often believed, to become a startupper an idea is not enough, you have to jump in, try and correct the shot at every attempt. If you have positive responses from your potential customers you can create a startup, otherwise you remain people with good ideas but without a company. In my university path there was nothing related to startups and the economic world, but I decided to approach this path out of personal curiosity and I wanted to see how it would be in practice.
Simone: As far as I'm concerned, I think I've always felt the desire to develop something personal and not necessarily have to be subjected to the dynamics of work that did not meet my ideal of meritocracy. I wanted to be able to try and show everyone, both peers and adults, that there is actually a way to break free from dynamics that were not established by a divine will but were actually decided by other people. If you want to, you can change these conditions by creating new ones. My undergraduate journey in architecture was very much about developing and managing projects in teams. I think it is one of the aspects to which I recognize the most value and I am grateful for having learned already in the academic phase how the management of a project works, not only in the purely technical aspects, but also in the management of people and team cohesion.
How important do you think training programs are in the field of entrepreneurship and startups?
Elena: They are fundamental and necessary for all those who want to start a startup. Everyone gets ideas, but when you really try it, you realize how many things you have to think about and keep up with. If you are not prepared, knowing even only the basics of the startup world, it is very difficult to succeed in realizing an entrepreneurial project. To all those who ask me "How do I create a startup?" or "I have this idea, how do I develop it?", my advice is always to take courses or get very well informed. If there hadn't been Talenti per l'Impresa, Good.to.it probably wouldn't have been born.
Simone: Training programs are very important because they touch on two fundamental aspects: the professional one related to the skills of individuals and the practical one concerning the management of a project with other people. I also participated in the European Innovation Academy, both as a volunteer and as a participant, so I also had a sort of behind-the-scenes look. In addition to the educational part, these experiences really pump you up. It's great to find yourself immersed with other people who share the same enthusiasm and goals with you.
How was your idea born, Simone? Why did you decide to approach this sector?
Simone: Since high school I started to approach the subject of health and sports, especially healthy eating, understanding that it was not enough to train to achieve certain goals but it was essential to follow a proper diet. I then started to approach the startup theme during Erasmus in Barcelona. One day I started to write down ideas such as 'Fast Food for athletes', specifically born from the need to not be able to reconcile my life with my dietary needs at that time. At Talenti per l'Impresa I tried to propose this idea, which among others, I thought was the most interesting and feasible.
How important is nutrition in people's lives?
Elena: Since I am a nutritionist, I consider it fundamental. It's an aspect of lifestyle that includes physical activity, sociality, mental health. Nutrition can influence all these aspects. The Good.to.it project tends to facilitate healthy choices in nutrition. We are all interested in having a good diet, good health and physical fitness, but often we can not reconcile all the commitments. The objective of Good.to.it is to facilitate healthy choices in the field of nutrition: innovation lies in making easy something that is currently difficult. From the point of view of a nutritionist, innovation consists in bringing a bit of technology into this field, that of healthcare, which is still tied to old preconceptions and frightened by the idea of conceptual contamination. Instead, I think that serving others, sharing ideas and knowledge, learning from other fields such as design, computer science and technology can only bring benefits. The result will be much more useful and effective for society.
You have created a diet management algorithm. Are you planning to create something similar for food preparation, expanding towards Food Tech, or do you prefer to focus on a single aspect?
Elena: We could do it, but we prefer to develop a single aspect in the best possible way. I want to clarify something, we don't do diets, for that aspect it is essential to consult professionals. Our algorithm deals with recommending meals that are adequate for nutritional needs, which is different. We want to respond to the need to interpret the advice of the professional, which is sometimes difficult to put into practice, linking the field of food preparation with that of nutrition, with a personalized product that is more suitable for the consumer.
Simone: There is the intention in the future to make the service offered as precise and solid as possible. For now we only provide the main meals of the day, there is also the idea of offering snacks, mid-day drinks, there could also be the possibility of using the robotic kitchen for food preparation and make them as personalized as possible. These are all interesting and actionable ideas that just take time.
The process of idea validation, questionnaires, analysis, how important are they to the life of a startup, both in its origin and in its growth?
Simone: They are important but you have to take everything with a grain of salt. At the beginning of the startup there is a risk of interpreting the data for what you want to see. In our case it was difficult to test. We did more market research than anything else that led us to consolidate the core values on which to modulate the product, which is a path that is always in progress. Today it's like this, tomorrow everything can change!
The objective of ToTeM is to stimulate the entrepreneurial ecosystem in the Turin area. Do you feel part of this ecosystem? If yes, how did you manage to benefit from the presence and support of other subjects?
Elena: Yes, I feel part of an ecosystem because I have the impression of being part of a movement of people who want to do things. This gives me energy and hope. From the point of view of help, support, advice, I can say that we have never lacked anything. New collaborations could be born at any time since there are so many companies and projects of all kinds in Turin. As for the economic support, we hope it will come soon.
Simone: I agree too. Every now and then the idea comes to my mind that in Turin there is a sort of embryonic ecosystem full of young people, of ferment and ideas that are being born like Silicon Valley probably was in the 90s. Then I don't know where we're really going to go, but the feeling is to be in a good context, growing, towards which people show more and more interest. Today almost everyone knows what a startup is, unlike a few years ago. This means that the ecosystem is undeniably in a phase of growth and this allows the birth of programs that bring more and more young people to discover these themes. I definitely feel happy and confident.