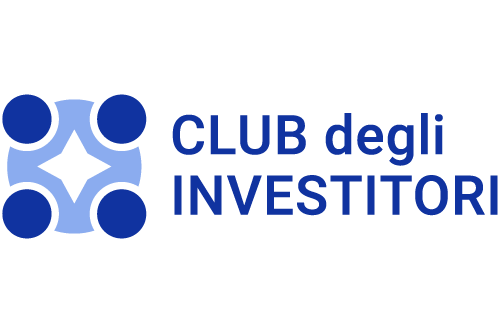 The Club degli Investitori is one of the main business angel networks in Italy, composed of a community of over 200 entrepreneurs, managers and professionals who invest in innovative start-ups, scale-ups and SMEs. It was founded in Turin in 2008 by Giancarlo Rocchietti and so far has invested more than 20 million euros in about 40 innovative companies founded by Italian entrepreneurs.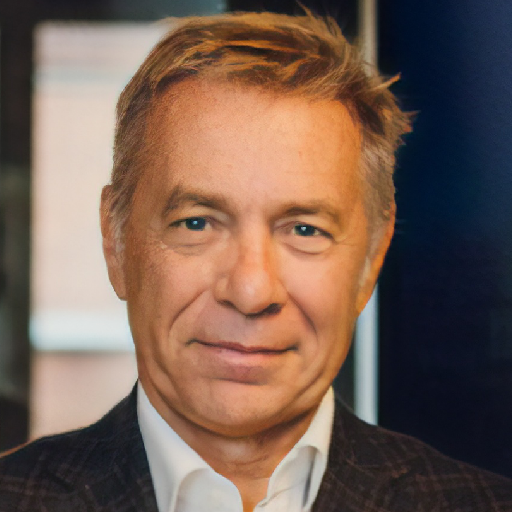 Giancarlo Rocchietti
President Club degli Investitori
Entrepreneur, business angel, founder and President of Club degli Investitori. An electronic engineer with a degree from the Politecnico di Torino, in 1980 he founded Euphon, a company in the media and television production sector listed on the Italian Stock Exchange in 2000 and sold in 2004 to a private equity fund. He has been President of the agency Sviluppo Italia Piemonte and President of Piemontech, the first local fund for the development of seed investments in Italy.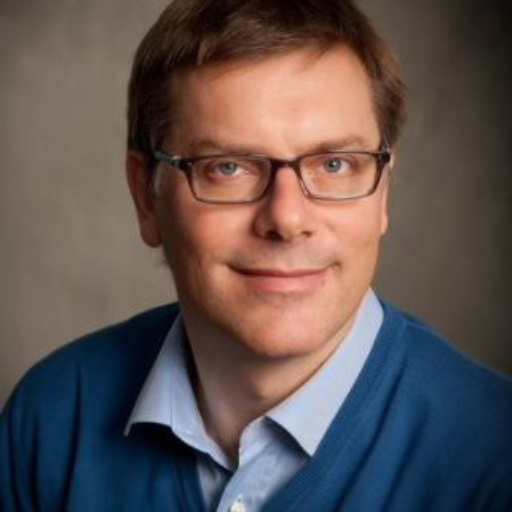 Andrea Rota
Managing Director Club degli Investitori
Born in Turin, where he graduated in Civil Engineering at the Politecnico. He began his career in Holland and then in the United States, where he lived for eight years before returning to Europe in 2003. He worked in Baan in Seattle (WA), in SAP in Palo Alto (CA), in eBay in Milan, London and Zurich. Finally in Spencer Stuart, working in executive search between Zurich and Milan. In 2019 he won the Business Angel of the Year Award. From January 2021 he is the Managing Director of Club degli Investitori.
Giancarlo, what is the role of the Business Angel and how does it differ from other types of investors?
Giancarlo Rocchietti: First of all, Business Angels certainly have one trait in common with all other investors, which is the search for a return on their investment. However, while a Venture Capital fund aims at a return in the short term, on average around 5 years, the Business Angel invests with a much longer time horizon.
The Business Angel is an entrepreneur, a professional or a manager who invests in other entrepreneurs and follows the growth of the startup until the exit, which may occur even after 10 years. In addition, a Business Angel does not have as its sole objective the return on investment, but often is driven by other personal motivations and values, such as the desire to give back.
We founded Club degli Investitori with the awareness of being people who had been lucky in their working lives and could therefore help new entrepreneurs to grow their companies. We strongly believe that investing in innovation is the key to Italy's future.
There is also a particularly important feature for Club members, which is the possibility to interact with a network of people who are involved in the world of entrepreneurship and who can exchange skills and experiences. The networking aspect in realities like ours is an enormous added value.
We Business Angels are not stock traders, but we are builders who shape companies by working directly with entrepreneurs, without going through intermediaries.
What advice would you give to those who are venturing into the launch phase of their startup?
Giancarlo Rocchietti: My first advice is to create the best team possible, the one-man company that succeeds thanks to a single young entrepreneur no longer exists. We don't believe in the Zuckerberg model where the founder leaves the university to found his startup, but we believe in teams where there are people with skills and perhaps with previous entrepreneurial experience.
Zuckerberg is an exception, one in a million, but data show that successful startups have at least one person with more than one experience among their founders and the average age of the key figures in a team is around forty years old. Analyzing in detail the startups of the last 10 years, we note that the teams composed of both junior and senior members are the most successful.
The team of founders should be as heterogeneous as possible, in terms of previous experience, age, gender and nationality: the greater the diversity you can bring, the greater the strength of the group.
The second piece of advice is to create a network of relationships, both with partners and investors, in order to make yourself known not only to your clients but also to groups of potential investors and mentors, including Business Angels. The ability to network, in addition to knowing how to lead, is critical to the success of your company.
What are the characteristics that make a startup interesting for an investment by Club degli Investitori?
Andrea Rota: As Giancarlo already said, it is fundamental that there is a strong entrepreneur. It is fundamental that it is very clear who will lead the startup and possibly that there is already a good, solid starting team. We invest in the entrepreneur rather than in the idea.
We mainly invest in startups that have already started operating, with an entrepreneur who already has a very clear idea of what he wants to achieve and has already started to validate some of the most important assumptions underlying the business idea. Running a startup often means operating under uncertainty, for example you don't know if a market will really be receptive to your product or service, and it is very important that the startup tries hard to validate these assumptions. Talking to all the stakeholders operating in a market is a good way to understand if there really is a demand for the solution offered.
Obviously, there are many differences depending on the different types of startups: for startups operating in the digital space, the initial investment is relatively low and therefore we expect that there has been an initial investment by the founders themselves or by so-called "Family & Friends". It can be as little as a few tens of thousands of euros, but the important thing is that it has launched at least an early version of its product or service, and has begun to record the first traction metrics. This approach is obviously not possible in other sectors, such as Biotech.
Another important aspect is that top-notch mentors and advisors have been identified, and the key investors you would like to engage have been chosen. Even if the identified individuals do not participate in the first round, it is important to already have a vision of where to go for capital to fuel future growth.
The founder must also have already demonstrated a certain resilience and ability to adapt to the project that he or she is pursuing at that moment or in previous experiences during his or her career. We evaluate this character trait very carefully, because we know that in the life of a startup there will be many obstacles and it will be necessary to adapt, it will be necessary to change, and an entrepreneur who has already demonstrated that he or she knows how to do this is a great validation for us.
What kind of relationship do you establish with the startups you invest in?
Andrea Rota: Definitely a very close relationship. For each startup we invest in, we identify one or two of our partners who will take on a special role that we call "champion". These will be the partners who will always remain in close contact with the entrepreneur and represent all the other members who have invested. Champions support the startup as mentors, as advisors, and by representing the Club they are able to activate the resources that the Club itself can offer.
An example of which I can speak with first hand experience is the investment in Fitprime, a startup that allows you to do sports activities at any time and in any gym, with a single monthly subscription, an investment of which I am the Champion. I often talk to the entrepreneur who asks me things like, "We're looking to expand into this industry, what business contacts can you provide me?" I take this request back to all Club members and activate a series of useful contacts to support him in achieving his goal.
The second important thing we expect from the founder is information on the progress of the startup on a regular basis, at least quarterly, better monthly. We know from experience that the founder who communicates regularly and transparently is the one who is ultimately successful. It may seem like a minor factor, but we've found a direct correlation between a founder's ability to clearly articulate the startup's progress on a regular basis, and its ability to successfully deal with the unexpected, adapt, and ultimately win in the marketplace. So this is something we ask of all the startups in our portfolio.
Last but not least, we are a somewhat peculiar group of Business Angels in that we often continue to co-invest in the startups in our portfolio even as they grow and raise larger rounds, usually led by Venture Capital funds. Some Business Angels argue that the moment the startup begins to attract the attention of funds the role of the Angel ends, we rather believe that the role transforms but continues. An example of this approach is the investment in Everli, formerly known as Supermercato24, which is now a beautiful Italian reality, with a turnover exceeding 100 million euros. We invested from the first round and continued to invest in the last round as well, at a very important valuation, together with an international venture capital fund.
Are there any sectors you are investing more in right now?
Andrea Rota: The Club invests in all sectors, there are then waves of interest in certain sectors, for example right now we often invest in biomedical, space economy, mobility, in the past we have invested heavily in digital.
Our strategy is to identify the sectors that we think still have an excellent margin for development, but the important thing to remember is that we are fortunate to have 200 members in the Club with important and very different experiences, which help us to analyze opportunities in any vertical. As a matter of fact, when we find an entrepreneur who convinces us, we do not place limitations due to the sector.
What is the right time to contact you and pitch one's startup?
Andrea Rota: As soon as possible. In order to invest, it is important that there is an entrepreneur, a well formulated idea and validated assumptions, however, we like to know about new business ideas from the beginning, even if the opportunity is still immature to raise funds from the Club, we want to stay in touch directly with the entrepreneur who is pursuing it, to be ready at the right time.
Do you have windows of time, periodic initiatives where startups present themselves and evaluate them, or is this a year-round activity?
Andrea Rota: Our research process is active year-round. From this point of view, we are also a bit special compared to other clubs because every month, during our investor day, we present two investment opportunities to our members. This means that if the opportunity is good and has reached the right stage of maturity, we are able to bring it to members within a few weeks.
How important is it for you to create connections with other players in the Turin and national ecosystem?
Giancarlo Rocchietti: First of all, in the world of Venture Capital it is very common to share investments with other partners or investors, not so much to reduce risk but to share experience and expertise. Often we, who are generalist investors, invest with investors specialized in specific sectors. So we can say that it is fundamental never to be alone, also to be able to participate in subsequent rounds.
The second factor to consider is that the national system today is very crowded. Our research shows that there are more than 200 operators investing in the startup world in Italy. So there are too many operators in proportion to the number of startups you can invest in. In Israel you can find the same number of investors for a capital invested ten times higher. We therefore believe that the Italian ecosystem will have to somehow integrate, it is not possible that there are almost 100 incubators in a country like ours, in addition to our Club which is one of the main ones in Southern Europe.
From a local point of view, we were born in Turin, although the Club is becoming more international. Turin is the ideal city to create a startup because it has a very favorable relationship between quality of life and cost, it has excellent universities, it has the School of Entrepreneurship and Innovation and there are two very important banking foundations.
Despite this, it is substantially behind other European cities of the same size, just take Munich for example or Lyon if we want to look at nearby France. Turin is lagging behind because it lacks a systemic vision and there is no single project for all operators. Our city will be able to truly express its full potential only when there will be an integration between all the experiences and skills, certainly what is not lacking is capital.