Casavo is a PropTech startup operating in the real estate sector with an innovative and unique business model: a technology platform (Instant Buyer) that presents direct offers to buy properties, and after renovation, finds final buyers. Founded in Milan in 2017 by Giorgio Tinacci, Casavo's mission is to change the way people sell, buy and live homes in Europe. The company has completed more than 1.300 real estate transactions to date worth over €340 million. With a team of over 200 people, Casavo currently operates in Milan, Rome, Turin, Florence, Bologna, Verona and Madrid. The Instant Buying service represents the core business, in addition to this Casavo is expanding its technological product offering to meet all the needs of sellers, buyers and real estate agents.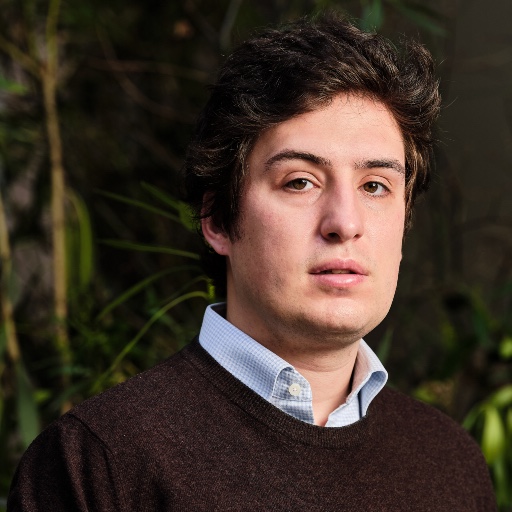 Giorgio Tinacci
CEO & Founder
Giorgio Tinacci graduated in International Management from Bocconi University and Hong Kong University of Science and Technology in 2015. He then joined BCG, where he worked for 2 years dealing with digital transformation projects in the banking, insurance and industrial goods sectors. Giorgio left BCG in September 2017 and founded Casavo, a leading Instant Buyer in Europe.
Casavo has just raised 200 million in one of the largest investment rounds for an Italian startup and has been ranked #1 in the Startupitalia 2020 top ten on Linkedin. What is the secret of your success and what makes you unique?
I wouldn't talk about success but we have certainly been protagonists of an important growth path. The first distinctive element of our story is the innovation we are bringing to the industry. You can innovate by creating a product, innovating industry processes, but also by creating a totally new market. The latter is our case because within the Italian real estate market we have created a new category, the "instant buyer", born in the United States: it is a market of which we are defining the boundaries. It is an innovation, therefore, that concerns an entire and completely new market category.
The second element is that our business model makes particular sense in European markets for a number of reasons specific to the real estate market.
The third aspect is people. Beyond the fact that we are a highly technological company, the validity of the talents in the company is fundamental for the development of an entrepreneurial path.
We could say that a large part of the value of your company comes from technology but also from human capital, the know-how of the people is still central, isn't it?
Absolutely! First of all, the availability of talents in Italy is very high compared to the startup ecosystem which on the contrary is not as developed as in other countries and this for an Italian tech company is a big advantage. I am sure that if I had started in 2017 in London, Berlin, or Barcelona, I would not have had access to the pool of talent that I was able to draw on since the early days of the company's foundation.
This led me to do several considerations over time. I've tried to invest in human capital from the beginning, with a strong focus on company atmosphere and culture. It's impressive to discover what a highly motivated person can do, even if he or she has yet to develop certain skills, compared to someone who may already have many thanks to previous experience. Before anything else, it is essential to embrace the long-term vision of the project. 
I would like to add a further question regarding the "Great place to work" and "Best workplace for millennials" awards. So, in addition to access to human capital, is it also essential to create the best conditions for talent to emerge? 
Yes, I'm convinced of it: starting from recruiting, to positioning on the job market, to taking care of the development of the people you have in your company, which is certainly the most complex and demanding part. It's essential to ensure that every morning people come into the company with a smile on their face or open their computer and are happy to be doing this job, feeling genuinely gratified by the kind of value they add to the company's vision.
Let's turn instead to the Turin context. Turin is one of the first markets in which you began to operate immediately after Milan. So what is the relationship with the city, both as a company and for you personally?
Our business model is metropolitan. We opened Turin as the third city in Italy, right after Milan and Rome, in April 2019. It is a very interesting market, first of all because it is large: to give you a reference, in Turin we have over 10,000 residential transactions per year in the municipality alone, therefore excluding the entire surrounding metropolitan area. Turin is characterized by the quality and historicity of the residential heritage, which through our processes we are able to enhance thanks to actions of redevelopment of the apartments and the context in which they are located.
This is a very relevant market for a company like ours and one in which we struggled initially because it has very different and very specific dynamics compared to other markets. Quite simply, the price per square meter of a property in Turin is less than half that of Milan, for a number of historical reasons that Turin has suffered from, linked to the real estate crisis of 2008, together with a wide range of new construction and the process of deindustrialization. Compared to other markets, having a purely residential nature, it has also been much more resilient during the Covid period, which is also a very positive aspect as far as our work is concerned. There is still plenty of room to enhance Turin's residential assets.
I must say that Turin has become even more relevant for us recently because it is our second office. In fact, at the end of last year, we acquired another Turin-based startup, Realistico, a virtual tour and augmented reality software solution in real estate. The company was headquartered in Turin; now we've merged offices and are putting a lot of functions directly there. For example, we are doing research and development work on the design part of our properties right from Turin. This is a very important office for us, where we will continue to invest because it has a very good pool of talent and resources, especially for the technical and engineering part, which I believe can be enhanced even more.
Taking a look at the international scene, as far as the access to capital by startups is concerned, Italy is still far behind other European countries, what is your perception about this and how do you think this scenario is evolving in recent years?
At the moment, different growth dynamics are recognizable. We are happy to have been an exception case but we are not the only ones: there have been a lot of very important capital increases recently, for example Supermarket24, Cortilia, Satispay and they have all tended to be in the last six months. The fact that these rounds are mainly led by international funds highlights the growing willingness to invest venture capital from abroad in Italy as well. My perception is that creating fertile ground for there to be investment, propensity for entrepreneurship, propensity for innovation will be a long-term job. It must be a continuous work with many counterparts that must start from considering innovation and digital enterprise of young people as a very important cornerstone for the industrial plan of the country.
Italy started late compared to other countries such as France, which has done an exceptional job. In fact, Paris is establishing itself as the main European hub and has recently overtaken Berlin in terms of venture capital investments. At the level of government actions right now there is a lot of attention in this sense, confirming that entrepreneurs and institutional investors have managed to create an ecosystem and make the first changes, even if we need to catch up with a structural delay that we have been carrying around for the last 5/10 years.
What would you recommend to a startup that has gone through the first phase of validation and market entry and is now aiming to have a very important and sustainable growth over time?
I would advise first of all to always stick to a long term vision and to be consistent with the entrepreneurial choices made over time. Especially as the startup grows, the desire emerges to explore other opportunities that can be tempting. At that stage I think focus and consistency with respect to the long-term vision is key.
Another aspect that I think is important is to be clear about what game you want to play. Not necessarily all companies need to grow 200/300% per year, with heavy losses and the need for major investments. Depending on your needs, it is important to define whether you need to raise capital or not, if so from whom, how to make the business sustainable.
The other advice I can offer is not to underestimate the importance of people. In a growth phase you need to change your role, the team becomes bigger, the organization grows, the complexity increases and with it the need to empower and delegate decision-making autonomy within the organization. This is only feasible if you can count on people who share your values as an entrepreneur and those of the company, and if there is a sincere participation in the long-term entrepreneurial project.