Start Cup Piemonte Valle d'Aosta 2022 - Stage 2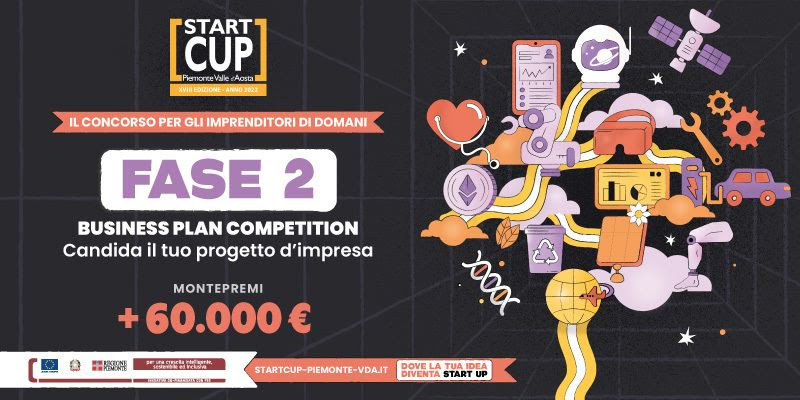 Applications for the Start Cup Piemonte Valle d'Aosta 2022 Business Plan Competition will close on July 27
The submitted projects will be examined by the evaluation jury of the competition. The 18th edition of Start Cup Piemonte Valle d'Aosta offers an absolute first prize of €10,000, €7,500 for the second-place project and €5,000 for the third step on the podium, as well as various special prizes offered by the initiative's sponsors.
Those wishing to apply for this year's special prizes and special mentions must ensure that they propose projects in line with their selection criteria and select the appropriate options during the application process on the platform. For the Jacobacci & Partners Award, there are also instructions on how to draft the specific additional document, relating to intellectual property, to be attached to application with the Business Plan.
The business plans submitted during Phase 2 of Start Cup Piemonte Valle d'Aosta will be examined by its Evaluation Committee, composed of experts and representatives of the promoting organisations. The committee will be advised by a Jury made up of academics, experienced entrepreneurs, venture capitalist and business angel, who will assess the projects according to the criteria and methods set out in the competition regulations.