CTE Next Call4Testing Smart Life
1 November 2021 @ 08:00

-

3 December 2021 @ 18:00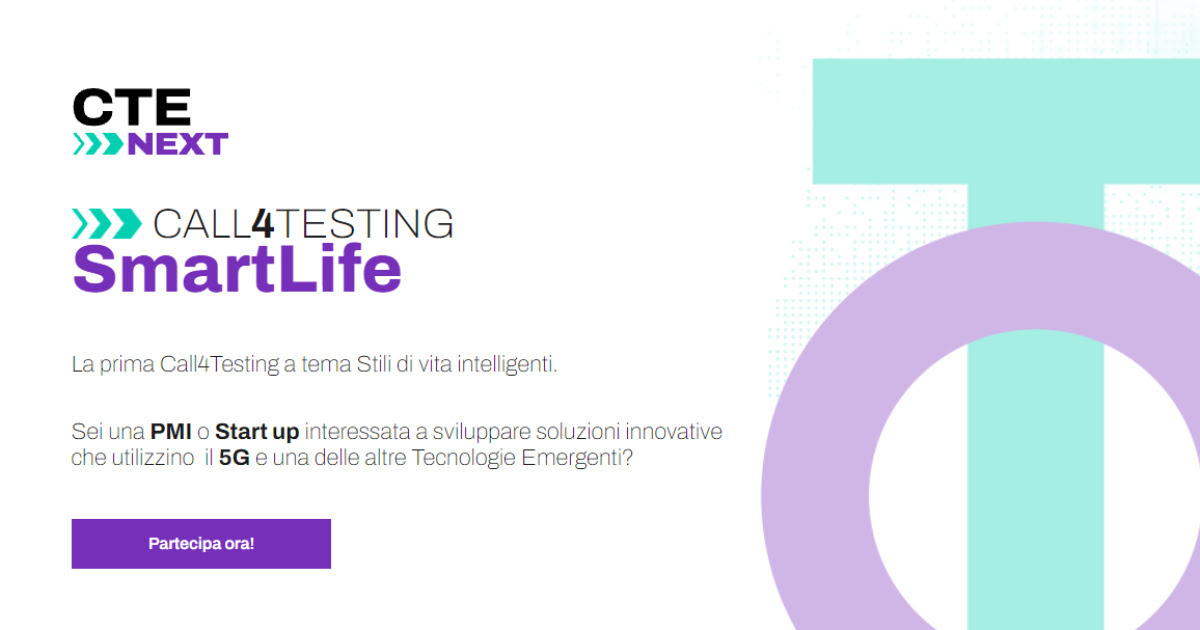 The Call4Testing Smart Life, organised by CTE Next, is dedicated to startups or SMEs interested in developing innovative solutions that use 5G and one of the other Emerging Technologies to create new smart lifestyles.
As part of the activities of CTE Next, the City of Turin launches the first Call4Testing aimed at selecting SMEs and Startups interested in co-developing and testing, under real conditions, innovative solutions that use 5G and one or more of the emerging technologies (Internet of Things, Artificial Intelligence, Blockchain) and demonstrate their validity in response to the urban challenge on the theme "Smart Lifestyles/Smart Life".
A widespread and shared project for technological development
It is part of the House of Emerging Technologies of Turin - CTE Next, a project funded by the Ministry of Economic Development with funds FSC 2014-2020 and aimed at creating in Turin, in close collaboration with universities, research centres and incubators in Turin, a technology transfer centre spread on emerging technologies related to 5G in strategic vertical sectors for the territory: Smart Road (with a focus on self-driving and connected vehicles) Urban Air Mobility; Industry 4.0; Servizi Urbani Innovativi and PA.
The selected projects will be entitled to a contribution of up to €25,000 in support of testing costs.