Call For Innovation - Sport in the Blue Economy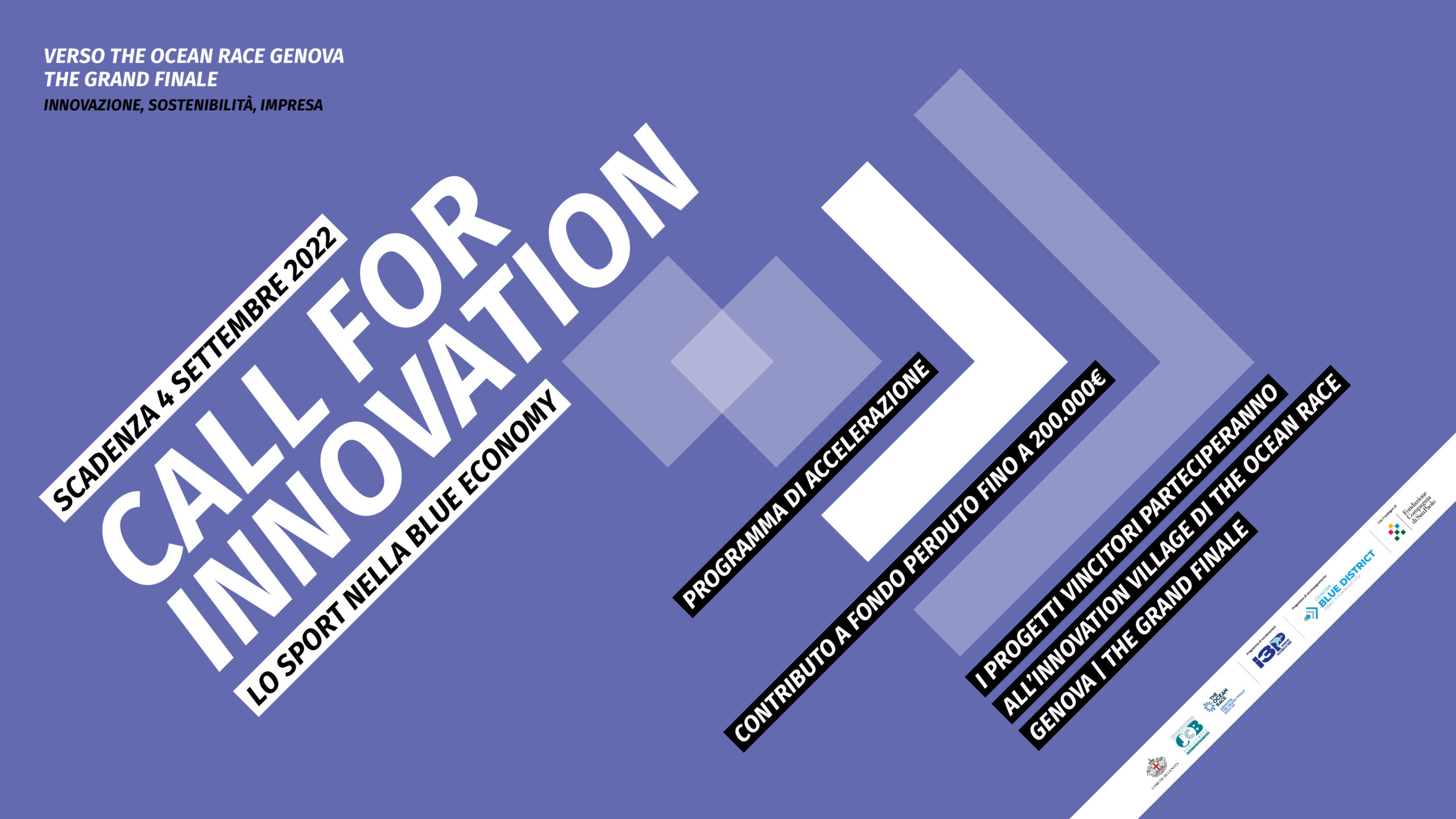 Launched this week the Call For Innovation - Sport in the Blue Economy, a new initiative dedicated to startups and SMEs developing innovative solutions in the field of marine sustainability and nautical sports.
The call is promoted by the Genoa City Council and developed by Job Centre, with the support of Compagnia di San Paolo and in cooperation with I3P, in the framework of the project "Towards The Ocean Race. Innovation, Sustainability, Enterprise'. The initiative is aimed at companies proposing innovative solutions related to the Blue Economy, within the framework of the values of The Ocean Race initiative and sea sports: they are looking for project proposals for processes, products or services that make available innovations capable of facilitating access to and optimal use of coastal resources, environmental protection and restoration, the use of renewable energies, and the reduction of the impact of materials used through design, natural composites or easily recyclable materials.
Candidate projects that pass the selection process will have the opportunity to access the support programme envisaged by the initiative, which includes a grant of between €40,000 and €200,000, an entrepreneurial accompaniment service by I3P, and a communication support and accompaniment service by the Genoa Blue District to take part in the Innovation Village, which will be set up in June 2023 on the occasion of the final leg of The Ocean Race.
The call for applications will remain open until 4 September 2022 on the initiative's official webpage