2i3T Summer Call4Ideas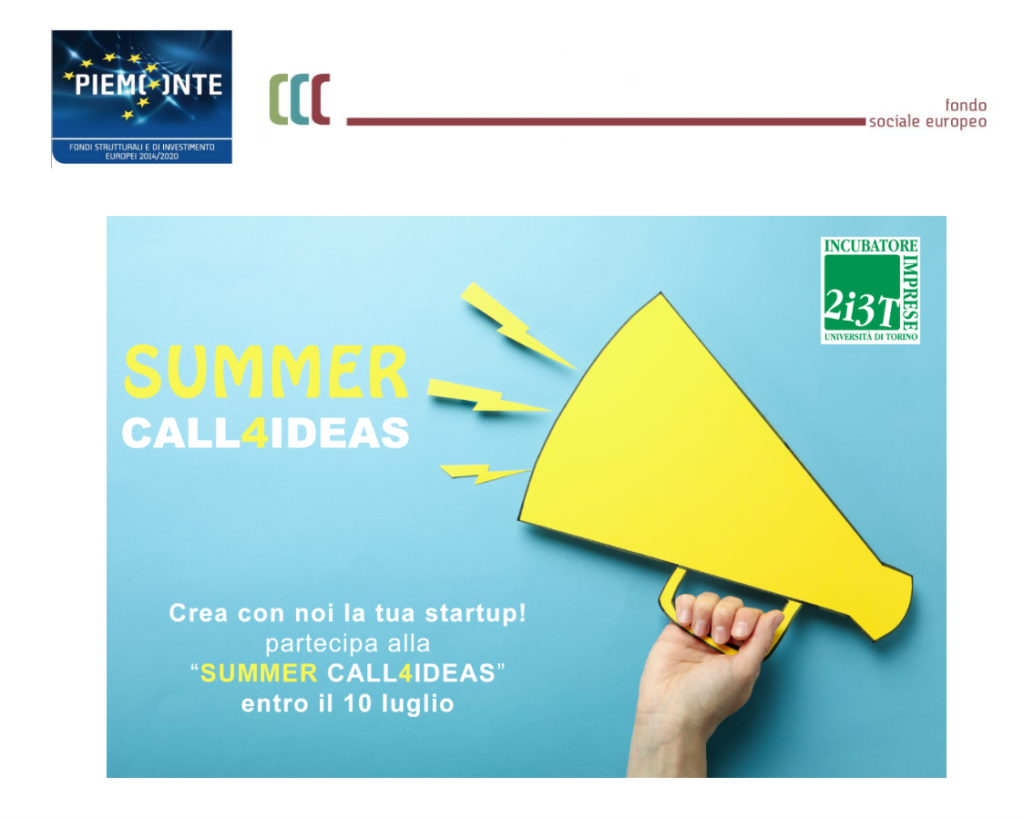 Do you have an innovative idea and think it could turn into a successful Startup?
Participate in 2i3T's "Summer call4ideas"!
You will have access to an individual path accompanied by expert tutors from 2i3T that will allow you to transform your idea into a concrete and operational project thanks to methodologies such as Design Thinking and Lean Startup that will allow you to access opportunities in the area such as Start Cup Piemonte and Valle d'Aosta.
In addition, you will have access to the "PITCH DAY": a selection during which participants will be able to give a presentation of their project directly to 2i3T staff, professionals and investors.
The best projects selected during the "PITCH DAY" will be admitted to the new edition of the "Business Plan Lab" to be held in the autumn: a path of startup creation, testing and advanced validation that puts the team in contact with advanced expertises of the innovation ecosystem such as companies, partners, investors.
Create your startup with us: participate in the "Summer call4ideas" by applying at the link below, you have until July 10!!
VISIT THE WEBSITE